How can we help your business?
Centraldish.com

Attract new customers:

Get orders from new customers by listing your dishes with real reviews and real photos.

Website

Sell online:

Take online orders or bookings directly on your own professional website, either new or existing.

EPOS

Manage all your sales:

Powerful iPad EPOS system for takeaways and restaurants coming soon.
Great design that works perfectly on desktop or mobile
Customise your home page

---

"FOODit allowed me to have my own online sales channel and cut down my costs."

Mr Caliskan, Owner, The Bite, London

Put photos of each dish on your menu!

---

"My customers love being able to order from my website, with photos of dishes to help them choose."

Mulla, B-B-Q Grill, Whetstone, London

Online payments processed for you

---

"FOODit makes it easy for us to accept cards and Paypal online, plus they also allow cash orders which is great."

Mr Paudal, Owner, Dinner Express, London

Lowest-cost table booking system

---

"FOODit's online table booking system saves us time on the phone and is amazing good value."

Mr Khan, Owner, Pink Paprika, Rochester
Why choose us?
Our clients love us

We've already helped hundreds of restaurants to get the most out of the internet.

And we're backed by one of the most successful restaurant wholesalers in the UK - JJ Food Service

Free support

We offer free support to all our clients, 7 days a week from our friendly UK-based support team.

Plus we're constantly adding new features to support you and your customers.

Low cost

FOODit is one of the most cost-effective online solutions available for restaurants and takeaways.

We understand your need to control costs, that's why our service is designed to grow your online sales and bookings without giving all your profits away!
Hear what our customers have to say
BBQ Grill, Whetstone

---

Introducing Mulla from BBQ Grill Whetstone. After one year with FOODit, Mulla tells how his FOODit website has saved him money and helped increase costumer loyalty.

Jashan, North London

---

Jashan has been with FOODit for several years. He tells how their website saves staff time, and helps them to be found online.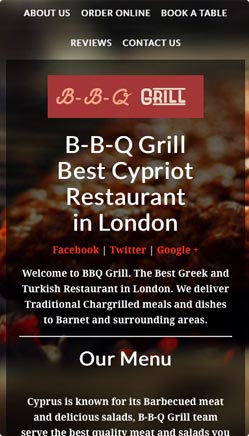 FAQs
What does the FOODit setup team do?

---

We input your menu, home page text, opening times, logo and contact info. We even link to your social media pages and set up new ones if you need them.

If I get a new website from FOODit can I keep the web address I already have?

---

Of course! Just let us know the URL and we'll help make sure it links to your new site

Can I change my menu and prices?

---

Yes, anytime. Our support team can do this for you or show you how you can edit it yourself whenever you need to.

How do I start managing the orders or bookings?

---

Just download the free FOODit app to your phone or tablet, and we'll show you how to start taking orders and bookings on it.

How can I print orders and receipts?

---

We have a Bluetooth printer available for purchase that links to the FOODit app. Just speak to the set-up team to find out more.